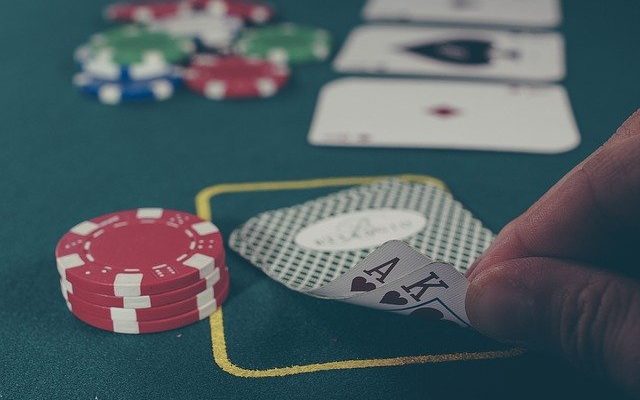 5 Signs of Gambling Addiction
We promote responsible gambling only and we care about all our players. That's why we have decided to present you with a few signs regarding gambling addiction. If you notice each one of them, it means that you are at risk and actions are needed. Keep in mind that around 6% of gamblers have related problems at some point.
Best Online Casino Switzerland
You Can't Stop Gambling
The first and the most common sign is obvious. A gambler with addiction won't be able to stop gambling. Experienced players can stop when they like. A gambler with addiction cannot. He will continue to gamble as much as he can and he simply won't be able to stop playing casino games!
The situation is the same with any other addiction. It means that a person can't stop doing something despite the fact he or she wants to stop.
You Lie About Gambling
This is a sign that your loved ones are more likely to notice. It simply means that you will lie about gambling. You will say that you are going to a pub but you will end up in a casino online. This happens because a gambler knows that he is wrong and he has a problem, but he finds feeding his addiction more important.
Once this happens you will hurt your loved ones and it means that you need help immediately. Your loved ones can track your funds in order to try and determine where you are spending them.
Gambling Until Your Balance Hits Zero
Gamblers will addiction cannot stop gambling when they win real money casino. As a matter of fact, they will gamble even if they are losing every single bet. Usually, this means that they will gamble until the balance is 0 and continue even after that!
Almost all gamblers with addiction will borrow money, end up in debt, and doing this as long as they can afford to place a bet. The only way to stop in this case scenario is if someone forces them to stop.
You Are In Denial
Here we have a relatively simple sign. If a gambler denies that he has a gambling addiction but other signs are present, it means he needs help. The first step of fighting every single addiction is acceptance of the problem.
Almost all players with addiction and all addicts, in general, will deny their problem at first. Many will still deny it despite countless issues and even severe problems. They will confirm the suspicion only when they really must!
Problems With Your Behavior
Gamblers with addiction may show symptoms of depression or anxiety. Some may even have suicidal tendencies. This happens because they believe they have bad luck or they are hopeless. After all, they are not leaving the table even when they should, which causes additional issues.
If this happens, a gambler is likely going to start using alcohol or drugs in order to cope. This will make things even more severe.
Conclusion
Keep in mind that a gambler with addiction can have all of these signs or just one. Usually, this starts with the simplest sign and advances to the most complicated ones. In order to get the best help, you need to act fast and as soon as possible.