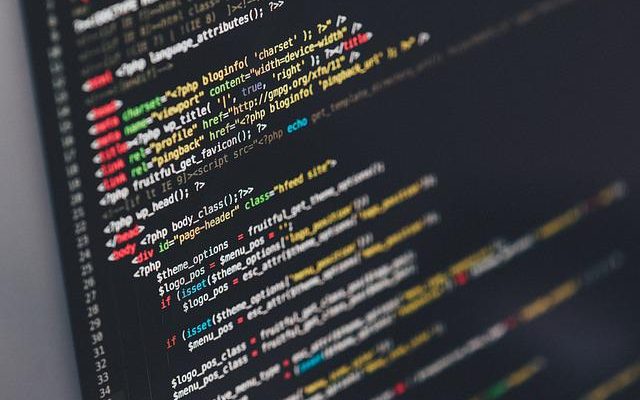 What Opportunities Does the Implementation of ChatGPT in Our Mobile Devices Open Up?
ChatGPT is one of the major technological developments of the last several years. In the last month, there has been a meteoric rise in interest in the latest AI product. Because of this, it is used in many different ways, including online gaming.
Speaking about utilization, ChatGPT surpassed 1 million users in only five days, which is outstanding. A million users in five days may not seem like much, but when put in context with other large corporations, it becomes clear just how impressive it is. To put that in perspective, it took Facebook 10 months, Instagram 2.5 months, and Netflix 41 months to get the same number of users.
Just what is ChatGPT, then? OpenAI Neural Network is an NLP model that uses machine learning to understand and respond to user input. This means that instead of the user having to sift through countless results using a search engine like Google, ChatGPT performs the job and gives a human-readable response.
The rapid expansion of ChatGPT's user base has had far-reaching consequences for several sectors. As would be expected, iGaming made the list due to the versatility of the tool. So, let's go through some of the reasons why we think ChatGPT will play such a significant role in the market.
Need for a Customer Service Representative is Eliminated
When picking which online bookmaker or online Swiss casino to use, customer assistance is often one of the few factors considered. The best betting brands today provide their customers with many ways to get in touch with them. It might be in the form of a phone number, an email address, or even a live chat window. On the other hand, those who are familiar with ChatGPT know that AI will soon take over customer service.
Since AI technologies like ChatGPT have access to all historical data, they are more knowledgeable than any customer service professional. As a result, AI can always provide the consumer with the right response.
Improved Online Safety
Let's face it: internet security is a huge issue when dealing with an online casino or sportsbook. Most of us don't trust online gambling because we've heard stories about hackers stealing personal information. This danger will persist forever, but we can take precautions using software like ChatGPT.
Because the AI has access to an infinite amount of data, it may come up with new security systems that can't be broken. There will likely always be hackers capable of such a feat, but it won't be as simple as it is now.
As of right now, hardly a single major gaming company deploys AI-based security measures. However, there are other options for businesses, such as SSL certificates and other similar tools.
ChatGPT will Introduce Brand-New Betting Markets
Those in search of a ChatGPT betting platform may be disappointed to learn that none of the major operators currently make use of this AI technology. However, ChatGPT may be used to assist bookmakers in developing new betting markets, so this is likely to change.
Even while some businesses offer hundreds of alternatives to customers today, those customers are continually looking for more, which is where AI comes in. ChatGPT has allowed bookmakers to expand into several new markets across a wide variety of sports. Football, for example, may not have a particularly high bar for innovation, but other sports have much fewer options. It, fortunately, may change as AI gains greater traction in the market.
Best Online Casino Switzerland
ChatGPT is Effective in Treating Problem Gambling
Bookmakers and casinos may exploit this to their advantage. However, we anticipate that gaming authorities will also make use of ChatGPT shortly. You probably already know that they enforce several rules and regulations on iGaming platforms. As an example, bookmakers must promote "responsible gambling" and include at least one link to an organization that addresses the issue.
Some gambling establishments do not encourage responsible play at all, although the vast majority do. However, with the help of AI technology, the most prominent gaming authorities may soon put an end to this problem. ChatGPT can aid in "punishing" casinos that break the rules by keeping an eye on them.
Some gaming sites might also have ChatGPT on them and use it to help users. Gambling-related functions may be disabled automatically, or a call made to the user to discuss the potential risks of gambling.
Unique Casino Games are Yet to be Developed
We need to say a few things regarding online casinos in addition to everything else that has been said about gambling using ChatGPT. Casinos will try to get the most out of this new technology, just like sites that specialize in sports betting. ChatGPT can also be used to create new online casino strategies in addition to helping people be more responsible when they play.
Some of the best online casinos now offer more than five thousand games. Most of them are slot machines, although some casinos offer other games. People can come up with new ideas, but the brainstorming process may go faster if they use ChatGPT.
We shouldn't be surprised if the industry's top gambling establishments seek to quadruple their game selection if AI becomes more widespread. Slot machine and table game concepts are not off-limits for ChatGPT's creative minds.
Loyalty Programs and Bonuses
Thanks to the large quantities of data that machines are able to gather on each client, casinos can personalize loyalty programs and best casino welcome bonuses so that they cater to the specific requirements and preferences of each player.
Calculating the Chances
It is a procedure that requires a lot of time and money. Artificial intelligence, on the other hand, is able to quickly analyze thousands of transactions and infer the right odds from there.
Conclusion
To avoid falling behind in the competition and being relevant, online casinos, like businesses in any other sector, need to continually innovate and remain one step ahead of the competition. AI is used to analyze trends to anticipate how the market will evolve in the short, medium, and even long term.
It enables operators to adopt suitable strategies in order to meet the ever-changing expectations of their customers. It is also possible for human researchers to achieve this, but their predictions will be less precise, and the process will be more costly.