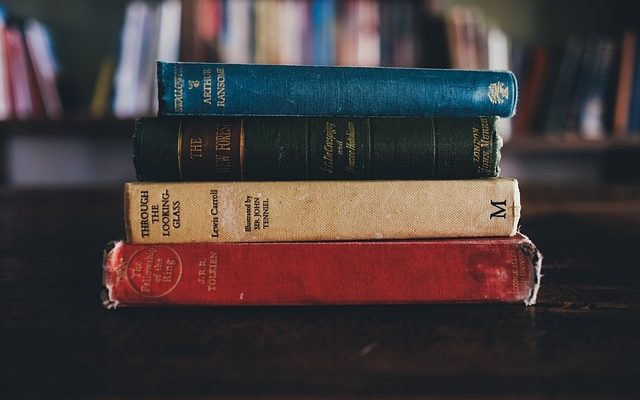 5 Online Casino Books You Need to Read
Most people believe that gambling is a certain kind of art that has to be mastered. In the modern world, there are thousands of articles, guides, and books written to teach amateurs and show them that playing at the casino may require more than just a bit of common luck. Affirming that several books are worthy to be called the best is complex as nowadays gambling newbies might find all they need just within a few clicks. However, some tomes are considered classics and must be read to become a professional gamester.
Professional Blackjack
Although the book was written in 1975, it still has a great power to teach today's newbies how to win blackjack games. Together with essential information such as common definitions and basic strategies, the author, S. Wong, shares a detailed guide and describes the importance of each game compound. However, the most fascinating part is the last 100 pages with computer simulation charts that promote visual learning. They represent different situations and show hands' initial frequency, win rates, and a glossary, providing readers with practical watchfulness and accelerating their skill development.
Gambling 102: The Best Strategies for All Casino Games
Gambling 102 is the next level of gambling art. It suits those who already know the basics of casino Swiss online games and want to sharpen their skills. Within nineteen chapters you'll get into details on effective strategies, learn how to and where to strike, and see what odds you may face. Michael Shackleford has done a great job providing readers with crucial knowledge about various casino tables from online poker to Baccarat, Craps to Sic Bo, etc. The book is brief and definitely won't leave you bored or discontent.
Busting Vegas: The MIT Whiz Kid Who Brought the Casinos to their Knees
Busting Vegas: The MIT Whiz Kid Who Brought the Casinos to Their Knees is a true-life story. It shows the real world of gambling including its ups and downs — excess, greed, hubris, love, sex, fear, and violence. The book casino lovers adore shows that gambling is more than just luck. The main character, Semyon Dukach, and his MIT friends, who are mathematical geniuses, prove that analytics, attentiveness, and courtesy will bring instant victory and change your life once and for all.
Best Online Casino Switzerland
Beat the Dealer: A Winning Strategy for the Game of Twenty-One
The author, Edward O. Thorpe, became worldwide famous due to his Beat the Dealer book. Since 1966 and up to nowadays, he is called the father of card counting as lots of gamblers have adopted his strategies, successfully increasing their bankrolls. The book is perfect for both beginners and advanced players, experienced gamblers and amateurs — you start from the basic rules of the 21 game and end up scrutinizing the charts with casino tables that clarify the key concepts. Once you give it a try, you'll be a few steps closer to absolute professionalism.
Slots Conquest: How to Beat the Slot Machines
There are a large variety of slot machines and each has unique features that players rarely notice. The author of the book, Frank Scoblete, has spent several years in the industry, examining the slot machines and their differences. Later, he wrote a bestseller that explains in detail how to overtake the game against machines and how to identify the one with the best odds. You can rely on luck, but knowing the secrets of gambling, will definitely allow you to come out as the winner of any casino game.
Conclusion
Those books are good to begin the gaming path. By reading them, you can get acquainted with the art of gambling and learn more tricks and tips to use within your leisure. To master the skills of gambling, you have to dig deeper and practice. Remember, accurate analysis and a wise strategy are the keys to a successful draw.