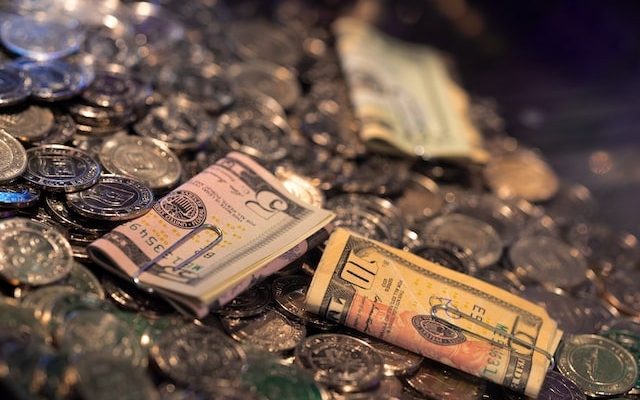 Casino Strategies for Players With a Small Budget
Playing at a casino can be an exhilarating experience. Yet, you must approach it with a smart strategy, especially with a small budget. Having limited funds may seem daunting, but there are effective strategies that can improve your winning chances. They will also make your gambling experience enjoyable without breaking the bank.
This guide will explore various casino strategies designed for players with a small budget. They include setting a realistic budget and focusing on low-stakes games. Players can also utilise bonuses and promotions and practise responsible gambling. These schemes will help you maximise every dollar and increase your odds of success.
Set a Realistic Budget
This is the most crucial strategy for players with a small budget. Determine what you are willing to lose without compromising your financial stability. Consider your monthly expenses, savings goals, and entertainment budget. Ensure you stick to your budget; avoid the temptation to overspend or chase losses.
Remember, gambling should be viewed as entertainment, and losing is possible. By setting a realistic budget, you'll have better control over your funds and can enjoy online Swiss casino gambling.
Focus on Low-Stakes Games
Low-stakes games are a wise option for betting with a small budget. These games allow you to make smaller bets, stretching your budget and playing time. Look for penny slots, low-limit tables, or online casino games. These titles offer affordable betting options. The potential winnings may be smaller, but there is a reduced risk of significant losses. This makes low-stakes games ideal for budget-conscious players.
Utilise Free Play and Demo Modes
One major benefit of gambling in online casinos is the availability of free gameplay. This feature lets you familiarise yourself with different titles from the casino gambling games list for free. Free play modes allow you to explore the game's mechanics, features, and paytable. It's an excellent opportunity to practice strategies and gain confidence with no risk.
Optimise Bonuses and Promotions
Optimising bonuses and promotions offered by online casinos is a superb way to maximise your small budget. Watch for casino welcome bonuses, no-deposit bonuses, free spins, and loyalty rewards. Review the terms and conditions, including wagering requirements and game restrictions. Look for bonuses with favourable terms that provide the best value. Utilising these promotions can boost your bankroll and have more opportunities to win.
Best Online Casino Switzerland
Practice Responsible Gambling
Regardless of your budget, responsible gambling should always be a priority. Here are some ways to gamble safely.
Set limits on your time and money to avoid overspending.
Gamble for entertainment purposes rather than solely focusing on winning.
Take breaks and step away from gambling if it feels overwhelming or negatively impacts other aspects of your life.
Stay informed about responsible gambling resources and seek help if needed.
If you cannot gamble responsibly, take a break. This is better than exhausting your funds to net a huge win.
Employ Basic Strategies for Table Games
When playing table games, employing basic strategies can help you make decisions and improve your winning chances. Basic techniques involve understanding the optimal moves based on mathematical probabilities. While they don't guarantee wins, they can help reduce the house edge and maximise potential returns.
Learn strategies for popular games like blackjack, roulette, or baccarat. Then, practice them through free online resources or demo modes. This way, you can approach table games and make more intelligent choices within your small budget.
Embrace Bankroll Management
You should divide your budget into smaller parts and determine how much you will bet per session. Avoid placing large bets that can quickly deplete your funds. Consider utilising betting strategies like the Martingale or D'Alembert systems. These can help you to manage your wagers effectively.
Remember that no betting system guarantees profits. But it can help control your spending and mitigate losses. Track your wins and losses. If you reach your predetermined loss limit, consider ending the session.
Conclusion 
Players with a small budget can still enjoy the thrill of casino games. They can increase their winning chances by employing intelligent strategies. These methods make it possible to maximise a small gambling budget. They also guarantee a rewarding casino experience.