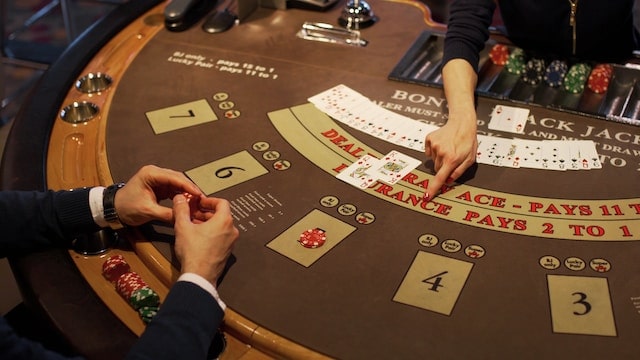 Professional Online Casino Terminology You Need To Know
Maybe you want to play at an online casino and win big time. Perhaps you want to have fun only. One way or another, you will have to understand some of the terms that we are going to reveal below. These terms are essential ones you need to know, and they can help you save time, have more fun and enjoy online gambling more.
This is present when a player uses a welcome bonus or some other promotion the casino has available at the moment. It is a part of the casino slang we can see at most casinos and by all players. The term refers to the number of times you have to bet the bonus to be eligible to withdraw the funds.
The bonus or a promotion is free money or free ability to win money at the Swiss online casino. For instance, you can get 25 free spins as soon as you register the account. This is a no-deposit account. Most casinos will offer a 100% or 200% match bonus when you deposit.
This applies to casino games and the casino in general. Return to player is expressed in the percentages. If a game has an RTP of 98% and you invest $100, you will get back $98 after some time. The same thing applies to a casino. Sites with higher RTP percentages are more appealing because players can win more.
RNG or Random Number Generator
This is something that controls all the casino games, virtual ones, of course. It is an algorithm. It will define which symbols you will see in the game or which combination will be presented to you.
Volatility is also present in all casino games. High volatility means the game will pay much more money but less frequently. Low volatility means that players can win smaller rewards more often.
This term refers to the budget player has available. You may have seen something like bankroll management. It is a set of tips and tricks on casino online real money you can use to decrease the odds of losing money at the casino.
These two are commonly seen among the slots and are present in all the slots. Reels are virtual parts of the slots where symbols are present. A payline is a line on which you need to have a specific set of symbols to win. Some games have thousands of paylines.
Best Online Casino Switzerland
This term is commonly used in poker. It means that a player will bet all the chips he has. Many players also use the term for other casino games, and the meaning stays the same.
The whale is a common term but not one you should always use. It is a term that explains a high roller, a player who invests huge amounts of money into gambling online. These players are better known as VIP gamblers, and this is a term you will want to use.
House edge refers to the casino's percentage over you when you play a game. For instance, the house edge in American Roulette is over 5%. The house edge in European Roulette is around 2%. All of this means that you have fewer odds of winning in American Roulette compared to European Roulette.
This term is present in slots, in progressive slots only. What it refers to is the game that has a progressive jackpot design. Most slots have one defined jackpot, and you cannot win more. Progressive jackpot slots have a jackpot that will rise. If more players play the game inside the network, the jackpot will be higher. Some of these games offer millions in jackpots.
The Final Word
Yes, there are countless other terms that you can find at an online casino. But these are the most commonly used, and they were confusing to the players. Other terms are something you can easily decrypt and understand.