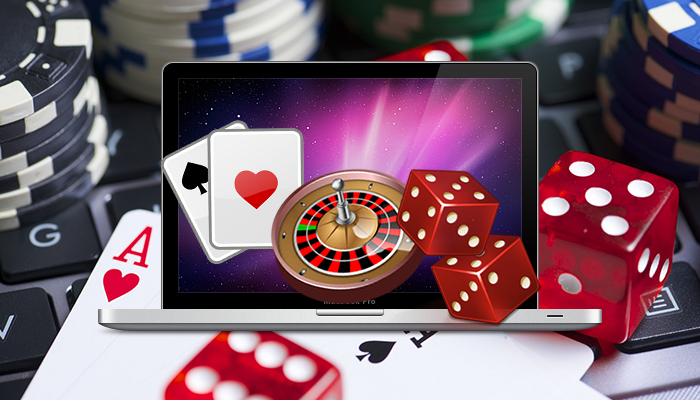 The Most Popular Online Casino Games
Gone are the days of gambling in land-based casinos. We now live in the era of online gambling. In fact, in 2017, the global market for online gambling reached over $45.8 billion.
In 2020, the market experienced a tremendous surge in growth because of the COVID-19 pandemic and lockdown. Many people were stuck at home with nothing to do. As a result, most of them tried their hand in playing table games and other casino games.
Besides allowing players to gamble anytime and anywhere, online casinos come with a wide selection of games. Here, we've selected the most popular online casinos today, most of which are all-time favorites of both land-based and online casino gamblers.
Let's dive in!
Roulette
For centuries, roulette has been played in land-based casinos, but today you can play it at your favorite gaming site. You can even enjoy 3D variants in online casinos. The game provides gamblers an excellent gaming experience and higher rewards.
You don't need to be a pro gambler to play this game. All you have to do is predict where the roulette ball will land once the wheel spins. The stakes can take the form of what color it will land, a specific number, and odd or even.
At online casinos, you can play against the house or play live roulette games. Also, most online roulette games come with various bets, such as split bets, corner bets, street bets, etc.
Poker
Poker is another popular game you can play online. The game comes in many variants, including video poker, live poker, and online poker. Today, online poker games like Oasis Poker, Casino Hold'em, and Caribbean Stud account for about 21% of games.
Texas Hold'em is perhaps one of the most popular poker variants in the market, with the largest fan base. Poker variants offer jackpot betting options and the biggest jackpots.
Poker is a rather complicated casino game, and players might require years of continuous learning and skill-building. But once you've mastered it, you'll have the best gambling experience ever.
Blackjack
Blackjack or 21 is a favorite game among gamblers since it offers them a low house edge. This is true, especially if the online casino incorporates helpful playing methods like shuffling tracking and card counting.
However, it's hard to implement these techniques in virtual blackjack games because the cards in the deck get re-shuffled automatically after each hand. But if you have a strategy, you can reduce the casino's edge.
Blackjack rules are easy to understand, and the game is fun to play. The goal of the game is to get a hand that comes to 21 or close to 21 without going over. The best part of playing online blackjack is you can come across progressive variants and go home with huge payouts.
Craps
Craps is a popular, fun-filled game available in online casinos. It's a game of pure luck, and you need minimum skills. That's why it's loved by most players.
You will enjoy playing its variants online since you don't have to follow any table etiquette, unlike in land-based casinos. Furthermore, the high-quality graphics and sounds of online craps provide gamblers with experience associated with brick-and-motor venues.
Craps rules and bets coincide together. During the game, only one player rolls the dice. The others bet together on the result of the game.
Baccarat
Lastly, we have baccarat or Punto Banco. It is one of the famous online casino card games, and it's often associated with sophistication and luxury. The game is very popular in Macau, Canada, Australia, and other countries. In fact, in 2014, baccara contributed 91% of Macau casino revenue.
To win the game, you need focus and strategy. It's like blackjack, but the bets are different. In Punto Banco, gamblers can make two bets type, which is the player and banker. At first, the game might sound confusing, but once you've gotten the hang of it, baccarat becomes really simple.
Most major software companies have their own version of baccarat. Variants from BetSoft, Playtech, and Microgaming are the most sought-out by players.
Closing Thoughts
There you have it, the five most popular online casino games in the market. Take advantage of casino bonuses and promotions to play these games and understand how they work. Besides that, remember to play these games using the amount you've reserved for gambling. Never gamble with cash you cannot afford to lose. Also, make sure you have fun.