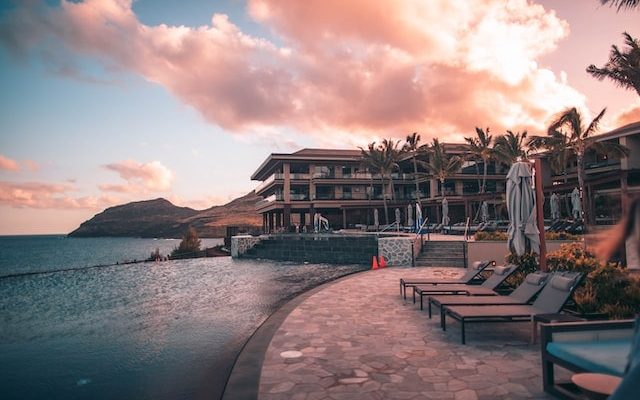 Thrills and Luxury Combined: Switzerland's Resorts with Exciting Casino Experiences
How does the idea of mixing a great vacation in a luxury resort with an element of profitable gambling? If the idea appeals to you, then you might just want to take a look at Switzerland.
It isn't just about the great sights, great tasting chocolate and cheese, and natural beauty. Switzerland is also a hotspot for luxurious resorts that offer high-end casino features. Here, you get choose from a number of luxury resorts that offer great views of the country scenery, and are also in close proximity to the airport
In this article, we will look at three of Switzerland's best casino resorts and the features they have on offer for their customers.
Radisson Blu Hotel, St. Gallen
The Radisson Blu Hotel is the first casino resort in Switzerland that we endorse. It is a four-star hotel outside the trade exhibition grounds. Radisson Blu is only ten minutes from St. Gallen's train station and the delightful old town. The hotel offers spacious, tastefully furnished rooms with air-conditioning, free Wi-Fi access, and a mini-bar. Guests staying at the Radisson in St. Gallen enjoy access to a sauna and a workout facility, as well as complimentary entry to six high-ranking fitness studios.
Aside from the casino online in Switzerland, the hotel also has a land-based casino with a variety of games and recreational opportunities. Try your luck at the exciting casino roulette, blackjack, poker, bingo, or slot machines. The casino hosts regular fun events such as comedy shows, live music, and themed nights. You can try out the restaurant or the bar in the casino if you get thirsty or hungry. It serves international cuisine, traditional Swiss dishes, drinks, and snacks.
Mövenpick Hotel & Casino Geneva
The second resort with a casino in Switzerland that we suggest is the Mövenpick Hotel & Casino Geneva. This hotel is perfect if you prefer a convenient location close to the airport. The hotel is 700 meters from the Geneva International Airport and 2 km from the Palexpo Exhibition Center. It is also 150 metres from the tram stop to the city centre.
The hotel features free Wi-Fi access, airport shuttle service, and public transport pass for Geneva throughout your stay. It boasts 350 rooms and suites that are elegantly decorated and equipped with a mini-bar, flat-screen TV, ironing facilities, international adapter plugs, a safe deposit box, tea and coffee-making facilities, and a hairdryer.
The hotel boasts one of the largest and most modern Swiss online casino. It features over 150 slot machines, 24 gaming tables, four bars, three restaurants, and two lounges. You can enjoy various games such as American roulette, blackjack, and stud poker. Other games include punto banco, and Ultimate Texas Hold'em poker.
Hotel Beau Sejour Lucerne
The third resort with a casino in Switzerland that we recommend is the Hotel Beau Sejour Lucerne. This hotel casino is set in an old building that dates back to 1875 and has been renovated with a contemporary design.
The hotel is close to Lake Geneva and Chapel Bridge, two of the most iconic landmarks in Switzerland. Enjoy the lake view from your room or the hotel's terrace. You can also explore the delightful old town of Lucerne or visit nearby museums or attractions. The hotel is also close to a casino with a cosy and elegant atmosphere for gambling enthusiasts.
The casino is a short walk from the hotel and features over 250 slot machines, 14 gaming tables, two bars, and two restaurants. You can play exciting games such as American roulette, blackjack, poker, and mini-baccarat. There are also live music, shows, and events at the casino.
Conclusion
Switzerland is a country that offers more than just natural beauty and cultural heritage. It also provides some of the best resorts with casinos in the country. You can find it in Switzerland whether you need a relaxing getaway or an adrenaline-filled adventure. So don't hesitate and book your stay at one of these resorts and enjoy the thrill and luxury of Switzerland's resorts with exciting casino experiences. You won't regret it!