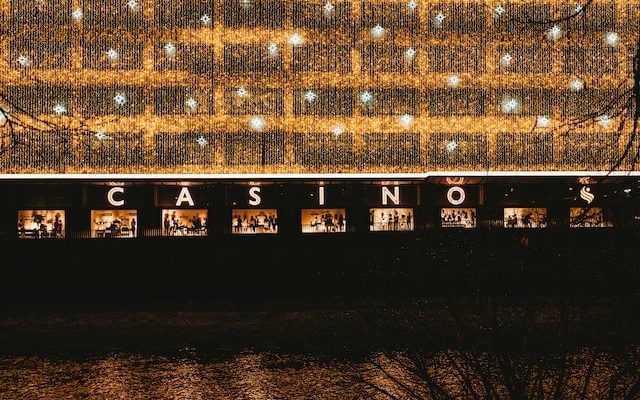 Unpopular Casino Games that are Worth a Try
Most players are familiar with classic casino games like blackjack, roulette, and slots. However, the gambling world offers many lesser-known games that are often overlooked but deserve a chance. These unpopular casino games can provide a refreshing break from mainstream options and introduce you to unique experiences with exciting gameplay.
In this blog post, we will explore underrated casino games worth trying. From obscure card games to niche variations of popular games, we will uncover hidden gems. These gems offer intriguing mechanics, favourable odds, and the potential for thrilling wins.
Pai Gow
Pai Gow is an intriguing and unpopular Swiss online casino game that originated in China. It combines elements of poker and dominoes, offering a unique and captivating experience. In this game, players receive seven cards and must create two poker hands — a five-card hand and a two-card hand — using traditional hand rankings. The objective is to beat both the dealer's hands.
Pai Gow provides an excellent opportunity for strategic decision-making and careful hand construction. With its low house edge and slow-paced nature, it is perfect for players who prefer a relaxed and systematic approach to gambling. Give Pai Gow a try and embrace the cultural richness and excitement it brings.
Mississippi Stud
Mississippi Stud is a game worth exploring if you're looking for an exciting poker variant with a twist. Players aim to create the best possible five-card poker hand in this game from two hole cards and three community cards. The unique aspect of Mississippi Stud is the betting structure. It includes many opportunities to increase your wager as the community cards are revealed.
With the potential for big payouts on strong hands, Mississippi Stud delivers a thrilling gambling experience. Study the optimal strategies and betting patterns to make the most of this captivating and underrated online poker in Swiss casino.
Teen Patti
Teen Patti, also known as "Three Cards" or "Indian Poker," is a card game that originated in India. This exciting casino online game is played with a deck of 52 cards and involves skill, strategy, and a dash of luck. To win, you must have the best three-card hand and outplay your opponents. Teen Patti offers an immersive and thrilling experience with simple rules and fast-paced gameplay.
Engage in the bluffing, betting, and strategic decision-making that make this game captivating. Step into the world of Teen Patti, and discover the excitement and camaraderie it brings.
Best Online Casino Switzerland
Sic Bo
Sic Bo, a traditional Chinese dice game, is an underrated gem in the world of casino gaming. Played with three dice, this game offers a dynamic and fast-paced experience. Here, players must predict the outcome of the dice roll and place bets accordingly. Sic Bo offers several betting options, including specific numbers, combinations, and totals. With these features, Sic Bo provides ample opportunities for strategic decision-making.
The anticipation builds as the dice are rolled and the results are revealed. This casino game offers excitement, suspense, and the potential for significant wins. Give Sic Bo a try, and immerse yourself in this captivating and lesser-known casino game.
Tips for Trying Unpopular Games
Remembering a few tips when venturing into unpopular casino games is helpful.
Learn the gameplay and strategies of the game you wish to try. This knowledge will enhance your confidence and enjoyment.
Try demo play to learn the gameplay with no risk.
Start with smaller bets to familiarise yourself with the gameplay and mechanics. Consider seeking out tutorials or guides to grasp the game's nuances better.
Approach the gaming experience with an open mind and a sense of adventure.
Trying new games can be a thrilling journey of discovery, so embrace the unknown and enjoy the exploration.
Conclusion
Exploring unpopular casino online games can be a rewarding and exhilarating endeavour. These games offer impressive advantages such as reduced competition and unique gameplay experiences. These make them well worth trying. Step away from the mainstream and venture into lesser-known territories. Open yourself up to exciting possibilities and hidden treasures within the casino world.
With the right tips, you can navigate these games and increase your chances of success. So, embrace the unexplored, discover the charm of underrated games, and elevate your gambling experience.