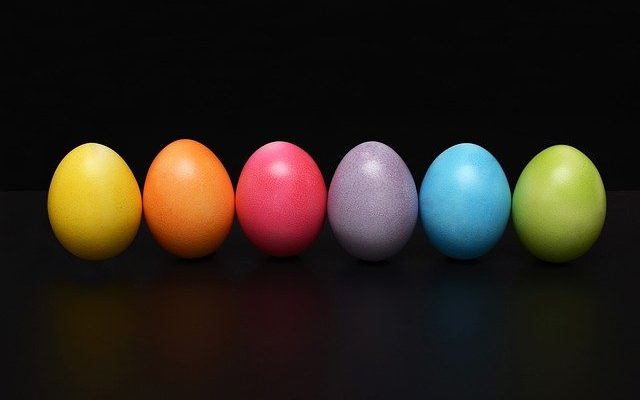 What To Play For The Holiday Mood: The Best Online Slots With Easter Themes
As some of you will know already, there are many casino online in switzerland which have a lot of slots that feature an Easter theme. These games are ideal to play right now but you can still play them at any given moment. Below we have compiled a list of the best games of this kind and the ones that offer the best gambling experience.
Best Online Casino Switzerland
EggOmatic
EggOmatic is a slot developed by NetEnt and it is one of the most popular and most appealing games of this type in each no deposit bonus casino. The RTP is 96.50% which is high and the graphics, symbols, and features are all amazing. You can get free spins, free eggs and so much more playing this game. The symbols are all robots and obviously chicken who are robots as well. With a bit of luck, you can win up to 94.750 coins.
Eggspendables
Eggspendables is one of a kind slot on this list and probably the one that will put a smile on your face every single time you play it. The symbols are bazooka, tank, the logo of the game, and more. The name sounds familiar because the game should present a combination between Expendables and Easter. We can add that the developers did an amazing job. The game has 20 paylines and the RTP is 96.8%. You can win 10 times multiplier, 20 free spins, and also 250.000 as a maximum prize.
Golden Egg of Crazy Chicken
Golden Egg of Crazy Chicken is a mixture of Easter and ancient Egypt. The RTP is 96.05% while the game has 5 reels. Symbols are all based to look like hieroglyphs and you can connect them using up to 10 paylines. Free games (12) are available as well. In a nutshell, the game is simple, one of a kind, and comes with ingredients that cannot be seen in other slots.
Lucky Easter
Lucky Easter is another game we liked and believe you will share the same opinion. It has 5 reels and 20 paylines which is the most common option. The RTP is 96.06%. The wild symbol is a crackling egg and you can win up to 400 times the stake with the help of this symbol. Other symbols are the bunny. Low-value symbols, carrots, and many more. You can get 20 times multiplier and 16 free spins as well. The max winning is 800 times the stake.
Easter Surprise
Easter Surprise has a very high RTP of 97.05% which is impressive. It also offers 5 reels and 20 paylines. The symbols are related to eggs, the logo of the game, and low-value ones such as A, J, K, Q, etc. But, this slot gives you 10 free spins and 3 times multiplier. You can win 10.000 the stake playing this simple and amazing game.
Conclusion
All of these games look special and they are. During Easter, playing each one can make your holiday even better. But, the best part is the fact you can play all of them through the year and make some profit while having fun.